Nicole Meir | La Prensa Asociada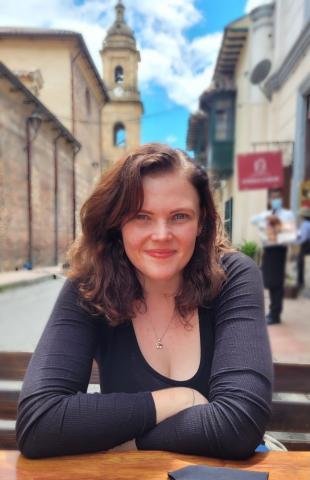 megan janetsky
En un memorando al private, el director de noticias para América Latina y el Caribe, Eduardo Castillo, anunció que Megan Janetsky es la nueva corresponsal en inglés de AP para Cuba y el Caribe:
Megan es una talentosa periodista estadounidense que ha estado trabajando durante los últimos cuatro años desde Colombia como periodista independiente para The New York Instances, The Guardian, Nationwide Geographic, The Washington Publish y más.
Creció en el estado fronterizo estadounidense de Arizona, donde comenzó a cubrir la frontera con México y la migración. A lo largo de los años, ha cubierto los derechos humanos, los conflictos armados, la migración y la política en toda la región, particularmente en los Andes y América Central.
Megan se unirá a nuestro talentoso equipo en La Habana para informar las últimas noticias en Cuba. Ella también será responsable de informar sobre el Caribe, junto con Dánica Coto, nuestra corresponsal del Caribe con sede en Puerto Rico.
Megan tiene una licenciatura en Periodismo de la Escuela de Periodismo y Comunicación de Masas Walter Cronkite. Ella habla español con fluidez.